The Holy Baal Shem Tov's Joy Site
For the true healing anytime and anywhere.
Forehand spiritual healing from the Holy Baal Shem Tov
From the Rebbe with his followers, anytime, anywhere.
A healing that allows life to change for the better,in order to live within a correct physical and spiritual health, allowing to reach personal goals and to develop a happy life B"H.



How do I reach my goal ?? Basically, there are two options

1. "Treatments" Treatment that is requested at least once a day

2. "plans" payment per month which allows you to request all the treatments that you need a day How do you choose and at which price (power)? You can ask us or you can choose according to your inner feeling


1. It generally starts from a small issue in our lives – like
a low minus in your bank account, or when it never goes well
with your affective relationships, or once a day, something didn't start
or happen and or function for you. It starts out in a smaller way,
and becomes a habit…. You find yourself in a recurring routine
of ups and downs and at the end you are immersed in a decline
that only increases. But little by little, you learned to get used to the life you received.
You've been taught that this is what you have and that in life
there is no room for allegations. And also when you ask for help,
no one helps. So you survive. You take another loan;
you fail within another affective relationship.
You try to improve your health but nothing works.
2. You try to improve over and over again, but nothing helps.
No matter how hard you tried, you're still stuck in the same situation.
And the pain is only growing and growing until is no longer possible.
Enough!!! Till when may you suffer???
Please tell me, isn't it the time to change?
All the pain, all the illnesses and all the minus
in your bank account that increases nonstop. It's time to get a better life.
A happier one. A life without worries that accumulate all the time.
You know it's time. But how? Also in NLP and various treatment methods,
people realize that the happiness and the
abundance that flow to you Improve life immediately.
3. There are many studies that have shown that good talk
about a person for a certain period of time, improves a person's condition.
There is something in the energy that we put into ourselves,
or that others put in us that changes our lives. It affects your health,
your relationship success and your livelihood.
That is why we are recommended to be in a very supportive environment,
rather than to be in an advocacy one, where teasing in lowers
the energy which at the end will be mixed with yours.
Let's think if the energy of a normal person
focused on you could make a great difference.
What change a Holy righteous person may cause?
And not just a Holy righteous – we are referring here to The Baal Shem Tov!
His energy penetrates into the soul of a person
and starts to work on internal repairs.
It is a targeted energy, which helps to solve your personal problems.
It gives you the power to continue
although you probably are already exhausted.
His energy influences the mind of the person,
which then influences the patterns that have effect in the person's reality.
And what is amazing is that you may observe a change after
just one week of treatment and you may start living in the direction
of the reality you dreamed!!!
So how does it work, and who are we?
Devotee
Yaakov Israel Hazan.
He is the Director of The Institute of The Medical Treatments of The Holy Baal Shem. He is a
psychotherapist by profession and a devotee of The Holy Baal Shem Tov.
For more than 30 years, Jacob Israel Hazan has been treating people suffering from various health and
mind problems. He helps them to reach their personal goals with extraordinary results.
His treatments consist mainly on:
 Solving the problems and the accumulated suffering.
 Focusing the Holy righteous Baal Shem Tov's energy on your personal problem.
 Personalized guidance for proper and focused care.
 Fast improvement from person's situation with exceptional good results.
If you feel fed up and can't stand living in the existing situation.
You need a real change now.
If you are tired of waiting for the reality you dreamed to come and you want to start to change now,
Click the button and start making the change of your life!
The Holy Baal Shem Tov by his devotee: Yaakov Israel Hazan
The Baal Shem Tov, since its revelation to the present day, is affecting all the souls of the generation
both openly and miraculously.
As a principle, in every generation there is a righteous that has a soul that includes all the souls of that
generation who is responsible and influences souls personally and in general and leads them towards
their mission.
The person, the individual, due to the fact that he does not know what his soul's mission is, does it in a
comprehensive way, through the solution of the personal problems. That is why the righteous
generation is always involved in solving individual problems because it is the way to help them
perpetuate their spiritual mission.
However, there are many ways that people get help from the righteous.
One way openly accepted is that the person simply gets clear help to solve his problems and other way
is that this help is received in a hidden way and the person gets help through his life-trials that are
sometimes difficult.
The way to make an impact in a revealed and open way is through the ceilings, the skies, for those who
are truly connected to the righteous.
In our case, our ways to connect with the righteous can be through his devotee, Yaakov Israel Hazan,
Director of The Baal Shem Tov Medicines.
He is a psychotherapist by profession and a follower of The Baal Shem Tov.
For more than 30 years, Jacob Hazan has been treating people with various body and mind problems
and helping them reach their personal goals with extraordinary results.
Through the special treatments of increasing joy not only does the person feel much better but he also
begins, with each and every treatment, to live in a deeper and deeper reality. The main thing that the
person makes in order to get his wishes is to increase the joy and thus more and more the desired things
are revealed to him and no specific action or correction is needed to achieve what he wants.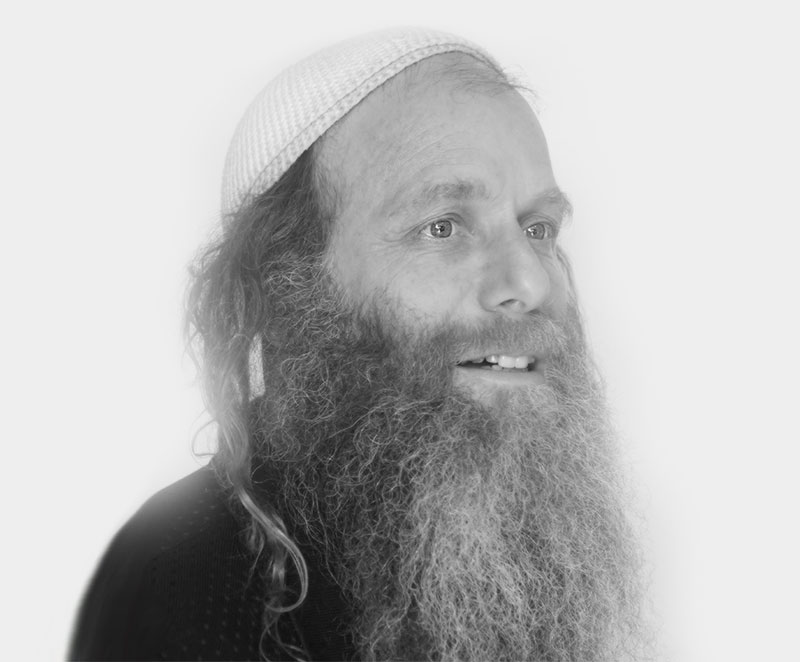 Different treatments to increase the livelihood in a simple way.
The Holy Baal Shem Tov heals your life.
Through these treatments, through The Holy Baal Shem Tov, you can reach any goal in life and to cure any problem and illness. These treatments cure your life: How?
First, the big advantage is that you get it direct treatment from The Holy Baal Shem Tov who is responsible for the approximation of the Salvation as it is written in the Holy Epistle.
This remote spiritual healing is extremely effective and therefore it is possible to cure any illness and reach any goal including objectives and problems that cannot be reached in ordinary ways.
This treatment does not deal with protections and resistances to natural change and healing for any individual.
This healing is very effective and therefore very profitable in relation to what the person receives.
You can get automatic treatment every day. You have the opportunity to receive healing whenever you want and need it.
It is possible to seek care for someone else even without his / her knowledge and thus help relatives who have problems and do not have enough strength to help themselves and also to receive many other benefits.
The only way to actually change your life is to do these treatments according to your real need, knowing very well that the G d will surely give you everything you need in order to fund your treatment and succeed in reaching your personal goal and changing your life for the best.
Here you have the opportunity to change and improve life completely. All you have to do is to write us to request a treatment plan and start the process immediately.
The Baal Shem Tune is good
Body Healing - Mental Healing - Livelihood Achievement - Home Peace - Refrain from Smoking – Adequate Partner Finding – Bones – Refrain from drugs, alcohol and bets - Sexual Function – Confidence - Anxiety Healing - Self-esteem - Success - Depression Healing - Heart - Kidney - Diabetes - Cancer – Prostate - Skin problems – Male Potency - Premature Ejaculation - Digestive Problems - Attention and Concentration – Happiness - The Nervous System - Personal Power - Pregnancy - Self Image - Fibromyalgia – Memory.,,
The Secret of the HoLy Spiritual Healing Treatment
As one who has personally experienced and referred my relatives to Baal Shem Tov's remote therapies, I would highly recommend his powerful and curative treatments for a wide range of emotional, physiological, livelihood and skin issues.
I Highly recomend getting remedies from the Holy Baal Shem Tov who can cure all kind of health and anviety problems My whole life has been changed in all aspectsalso regarding problems with my children and everything I need I honestly seek
"I strongly recommend the treatments on the Baal Shem Tov site. 21 In all my moods I asked for treatment on the site and shortly after joy and love returned. My Rabbi suffered from diabetes and today after several months of treatment reports a huge improvement and a significant reduction in medication"